About "The Simple Life"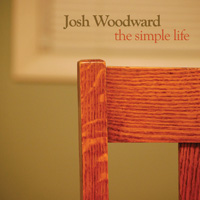 My newest releases, called "The Simple Life" (parts 1 and 2) were released in May 2008. They're two separate but complimentary albums, and are available for physical purchase in the form of a single CD from my online store, or for a free download if you're so inclined.
These albums were the result of a productive period of 8 months after I released my last two CDs ("Dirty Wings" and "Not Quite Connected"). I'd decided to take a break from live performance to focus on songwriting and recording and recharge my battery. Apparently it worked. A lot of the songs came from songwriting marathons in the form of a WEEK OF ROCK last November (7 songs in 7 days), and an insane month during February Album-Writing Month (14 songs in 28 days).
Much like the last two CDs were of contrasting styles (dark rock vs upbeat acoustic), these two are different sides of my musical multiple personality disorder. Part one is poppy and energetic, while part two is mellow and acoustic. I don't expect many people will have time to listen to all 80 minutes of them back-to-back, but they're designed to work well for those of you with too much time on your hands.
So stop reading and start listening, yo. :)
Part 1 - Info, Download, Play, Buy


Heritage Place
Go
Saturday
The Parade
Revolution Now
Flypaper
I'm Letting Go
Morning Blue
The Bottom
Rogue Nation
History Repeats

Part 2 - Info, Download, Play, Buy


Ships
Flutter By, Butterfly
On Brevity
Don't Close Your Eyes
Me and Billy Barnum
Shadows in the Moonlight
Good to Go
Memorized
The Mission
I Wanna Know
Afterglow